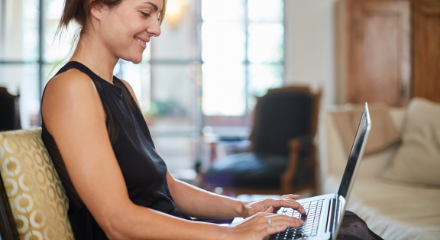 Great news! We've expanded our Skip-A-Pay program! Now, there's no more waiting for the holidays to roll around to enjoy some extra cash in your pocket. To skip your loan payment, just log into online banking, click Skip-A-Pay under 'Transfer and Pay', and pick the month that's right for you. You can also make the request by phone, by completing our form, or by coming to either of our convenient locations. Give yourself a break no matter the season.
Eligibility Requirements:
Your loan must be current
Your account must be in good standing
Eligible loan types* can be skipped once every 12 months
No more than a total of 6 skips can be processed during the life of the loan
Each skip has a fee of $25 that can be added to the loan or drawn from your account
Your first loan payment must be made before a Skip-a-Pay can be processed
You cannot skip 2 payments in a row
Interest will continue to accrue on the outstanding balance of the loan until it is paid in full. You will continue to be responsible for the entire outstanding principal and interest of the loan, and will still be responsible to continue to make the monthly payments after the original maturity date until all principal and interest is paid in full and any pledge of security shall remain in effect until the loan is fully repaid. The next regular payment will be due on the scheduled payment due date following the month you elect to skip a payment. Any credit life and/or credit disability insurance on the loan will not extend beyond the original maturity date of the loan. If your loan is protected by GAP (Guaranteed Asset Protection), skipped payments may not be covered if a claim is made. For more information or if you have any questions regarding your GAP policy, please contact our loan department at 907-561-1407 or toll-free at 800-747-1407. Other restrictions may apply.