Home Equity Line of Credit (HELOC)
Turn the roof over your head into funds you can use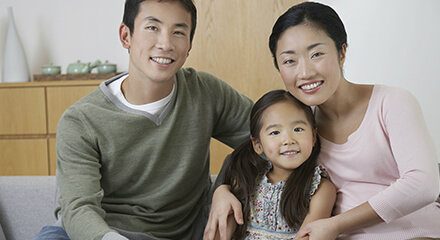 Years of timely mortgage payments have done more than give you a roof over your head — they've also given you the chance to use your home's equity as collateral for flexible financing! Fund whatever you need, from home remodels to debt consolidation — at affordable rates.
Expect repayment terms that work for your lifestyle and friendly service from local people you can trust. Go ahead — get that home working for you!
Home Equity Line of Credit (HELOC)
Details:
Competitive rates for several ongoing or seasonal needs:

Education expenses
Major life events
Major home improvements
Debt consolidation
Emergency reserve
And much more!

Variable and fixed rate options available
Low closing costs
Generous credit lines based on your home's value
Accommodating repayment terms that work uniquely for you
Funds available anytime without reapplying; apply once, then use repeatedly thereafter
Revolving credit — as principal is repaid, more becomes available for use
Funds easily available via in-person, online banking, or phone transfers to a specified Northern Skies FCU checking account
The interest paid might be tax deductible*
Set up automatic payments to be deducted from your account monthly
Local decision-making and processing right here in Anchorage
Attentive, friendly service from start to finish
Mini Home Equity Line of Credit (Mini-HELOC)
Borrow up to $20,000.00 without any equity in your residence. Closing costs are minimal and since this is a revolving credit line, it can be used over and over again for up to five years.
Details:
Access funds easily
Low closing costs
Use it as you need it
5-year draw period
Competitive variable interest that's only charged on what you use
Interest payments may be tax deductible*
Pay it off and use it again
No need to re-apply
Resources:
*Consult a tax advisor.
A member must be 18 years of age or more to be granted a loan.
Northern Skies is an Equal Housing Lender.
Dreams really can come true