RV, Travel Trailer, & Camper
Get outside and enjoy life from a new view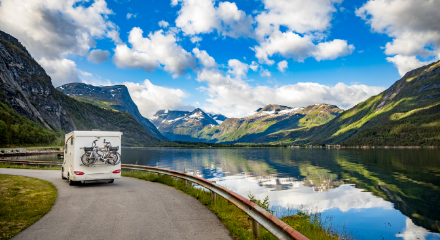 Looking to enjoy life with new adventures? Consider an RV loan from Northern Skies. We'll help you with every step of the loan process, from our quick and easy online application to securing the term and a monthly payment that works best for you.
Features
Competitive, affordable rates and payment options
Wide range of terms to choose from
Pre-approval available for extra bargaining power
Local decision-making and processing right here in Anchorage
Attentive, friendly service from start to finish
Refinance Options
Great service matters and so do great rates. We are here to help with both! If you're interested in refinancing your RV, motorhome, travel trailer, or camper for a lower interest rate and/or lower monthly payment give us a call! We are happy to see if we can meet or beat your current interest rate!