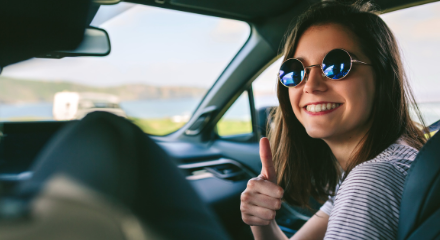 Get on the road again — and pop in some Willie Nelson while you're at it — with the help of a used auto loan from Northern Skies Federal Credit Union. You can expect competitively low rates and up to 100% financing, plus a range of terms based on your choice of vehicle. The open road is calling — answer it!
Features
Competitive, fixed rates for new or used vehicles
Terms available for up to 84 months
Pre-approval available for extra bargaining power at the dealership
Refinance your current vehicle to potentially lower your rate
Local decision-making and processing
Attentive, friendly service from start to finish
All loans subject to credit approval.
Refinance Options
Great service matters and so do great rates. We're dedicated to providing our members with both. If you have a high-interest rate loan, would like to pull equity out of your vehicle, or, if you're just looking for a new place to finance your vehicle, refinancing may be right for you. Give us a call for more information!