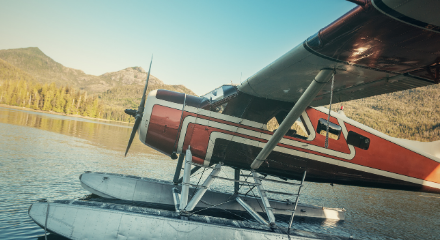 Some destinations require alternative transportation. You can get there with an airplane loan from Northern Skies! We cover all kinds of personal aircraft, new and used, so you can pick an aircraft loan that's right for you. If you're ready to explore the world—at 10,000 feet—then come talk to us. We're proud to offer:
Competitive, affordable rates and payment options
Wide range of terms to choose from
Pre-approval available for extra bargaining power
Local decision-making and processing right here in Anchorage
Attentive, friendly service from start to finish
New vs Used Financing
You can expect competitively low rates for a new and used aircraft. New aircraft loans are covered up to 90% of the purchase price and used aircraft loans are covered up to 85% of the appraised value.