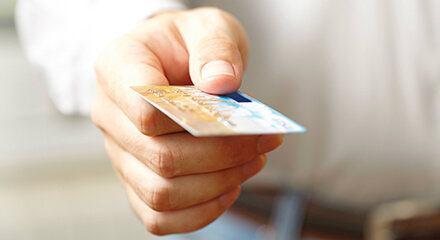 Virtually eliminate the need for checks with a Visa debit card from Northern Skies Federal Credit Union! You can shop 'til you drop with this slim piece of plastic that's accepted all over the world.
Keep the funds in your checking account just a swipe away, so you can get what you need — from gas to groceries and everything in between. The best part? Your debit card is free with your Northern Skies checking account!
Summary
Access your checking balance anytime
Visa® accepted all over the globe
Make purchases or get cash from any ATM
No monthly fees or finance charges
Secure online shopping with Verified by Visa
Free with Northern Skies checking account
ATMs
Northern Skies FCU is a member of the VISA / STAR® / PLUS ATM Network, giving you access to your funds at more than 855,000 ATMs in 149 countries. Through this program, you can perform numerous transactions including deposits at any VISA / STAR /PLUS ATM.
View a list of surcharge-free ATMs right here in Anchorage.
Must be 13 years or older (with a consenting adult joint signer on the account) to have a VISA Check Card associated with an account.
Must complete a VISA Check Card Application, agree to be liable for the account, and to the terms and conditions of the Electronic Funds Transfer Agreement (as found in the "Important Account Information for Our Members" booklet, provided prior or with the card).
Swipe your way through life