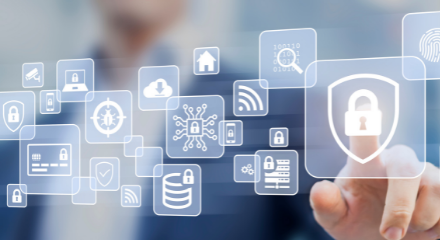 FRAUD PREVENTION SERVICE
Here's how it works:
When potential fraud is detected, you will receive an automatic email notification from us, with the option to reply with "fraud" or "no fraud".
One minute after the email, you will receive a text alert from 96923 between 7am and 9pm, with the option to reply with "fraud" or "no fraud" option.
If there is no response received from you, five minutes after the text alert, you will receive automatic phone calls to confirm or deny fraud. Remember - our messages will never ask for your PIN or account number.
WATCHING FOR VISA CHECK CARD FRAUD
Northern Skies FCU utilizes fraud detection and prevention services which has Fraud Analysts that operate 24/7. These analysts have a variety of tools available to help them recognize potential fraud.
TO CATCH A THIEF
Some of these tools involve alerts that are placed on certain types of card transactions. For example, Fraud Analysts may be watching for:
Multiple high dollar amount transactions taking place in a short period of time.
Transactions with merchants who are considered high risk or suspicious.
A transaction that takes place in a country where a large amount of fraud is occurring.
Multiple failed attempts to enter the correct PIN.
A pattern of spending that is completely different than what you have exhibited in the past.
These are just a few of many different events that can trigger an alert. A sophisticated computer program helps analysts spot problems and see spending patterns that are unusual.
WHAT YOU SHOULD KNOW
There are a few simple things you can do to keep fraud at a minimum and keep our fraud prevention experts informed:
If you are planning to travel to a foreign country or to place an unusually large expense on your credit card, call your credit union and let us know.
If you receive a call from a fraud analyst, he or she has received an alert of possible fraud. Your cooperation can help stop theft. You may be asked questions such as "Did you make a purchase today at XYZ store?" Remember: a real Fraud Analyst will never ask you for your card number. If you are suspicious of the call, hang up and contact your credit union.
If your card is lost or stolen, report it immediately. Call or visit www.reportmycards.com to report your missing card and also contact Northern Skies about replacing the card.
Do not reply to emails that ask for your credit or debit card number, Northern Skies FCU is the best place to go for questions or concerns.
Remember: In any event that you have a question or concern about your financial security make sure to contact a trusted Northern Skies FCU representative right away!