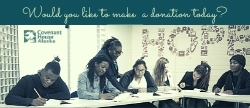 Youth Winter Warm-Up
Young people on the streets have no refuge from COVID-19. They are exposed to unclean and unsanitary conditions, chronic illness, poor nutrition and lack a safe place to sleep. They are afraid and alone.
Through the month of February we are raising donations to help the Covenant House of Alaska. With your support, struggling kids will receive emergency lifesaving services — food, shelter, clothing, medical care, safety and love.
Every contribution makes a difference and is greatly appreciated. Here's just some ways that donating your change can make a nice warm change for homeless youth:
$1 - Pair of handwarmers
$5 - Pair of warm socks
$10 - Hat & gloves
$50 - Nice warm coat
Donations can be made at each of our branches throughout the month of February.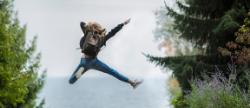 Debt Free is Closer Than You Think
With almost 80% of Americans dealing with debt, effective debt management is a critical component of meeting your financial goals. Through our partnership with GreenPath Financial Wellness, we are able to provide access to free, personalized, financial coaching. And, if you have credit card debt or high-interest rates, GreenPath can offer a convenient, and clear, plan to pay off your entire debt faster— all while saving you money on interest and fees.
Get started by taking 3 simple steps:
Contact GreenPath - Call GreenPath Financial Wellness today at (877) 337-3399
Talk to a Counselor - A financial coach will assess your situation and identify options to manage your debt.
Establish a Plan - GreenPath will work with you to develop a personalized plan to achieve your financial goals!
GreenPath has helped people just like you pay off millions of dollars in debt. Get started on the part to being debt-free today!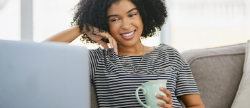 Enjoy Easy Access to Your PFD!
PFD Applications are due March 31st. Save yourself a trip and enjoy access to your PFD sooner with a direct deposit!
NSFCU Bank Code: CX
NSFCU Routing Number: 325.272.157
For your account number, please refer to the bottom of your check, the "Account Details" tab in online banking, or give us a call!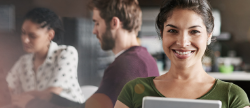 Important Tax Information
Year-end tax information can be found in your December 2020 statement, and in the "Tax Information" tab when viewing your account in online banking.