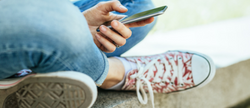 Mobile App Enhancements
The Northern Skies mobile app was designed with your convenience in mind. This spring, you'll notice some enhancements to the app like a refreshed look and well-thought-out navigation. Along with a refreshed look and feel, our new mobile app will offer enhanced usability and security.
We value your feedback. As we continue to innovate and transform our mobile platform we want to make sure that we are offering solutions for your everyday life. Following the release of our mobile app, we'll be asking our members about their digital experience and what services would improve their digital experience. We invite you to be part of our digital strategy.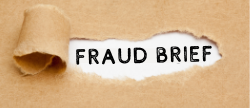 Fraudulent Unemployment Insurance Claims via Issuance of Erroneous Forms 1099-G
The Department of Justice's National Unemployment Insurance Fraud Task Force (NUIFTF) is investigating numerous fraud schemes targeting state workforce agency's (SWAs) unemployment insurance (UI) programs across the United States. Fraudsters have used stolen identities to file fraudulent claims for UI benefits provided in response to the COVID-19 pandemic.
HOW TO IDENTIFY THREAT:
SWAs issue 1099-G form to recipients and to the IRS to report the amount of taxable unemployment compensation received and any withholding. Due to widespread fraud, much of it involving identity theft, Americans may receive a Form 1099-G indicating they have collected UI benefits when they have not done so.
HOW TO PROTECT AGAINST THIS THREAT:
Taxpayers who received a Form 1099-G for 2020 unemployment compensation that they did not receive should take the following steps:
Contact issuing state agency to report fraud. The U.S. Department of Labor maintains a list of state contact information to report unemployment compensation fraud.
Ask state agency to issue a corrected 1099-G. The state will need time to investigate the fraud complaint and make any correction.
File an accurate federal tax return reporting only income received, even if a corrected 1099-G has not yet been received.
Follow Federal Trade Commission recommendations for identity theft:

Review free credit reports for signs of additional fraud from the credit bureaus;
Consider a credit freeze or credit fraud alert through the credit bureaus;

File an identity theft complaint with the U.S. Department of Justice's National Center for Disaster Fraud (NCDF) by completing an NCDF Complaint Form online, or by calling 866-720-5721.
ADDITIONAL RESOURCES:
Individuals with information about UI fraud should call (202) 693-6999 or (800) 347-3756, or go to https://www.oig.dol.gov/hotline.htm