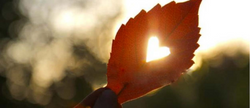 Fall in love with your credit union membership
Financial services worth falling for!
PEAK Rewards Checking
Money does grow on trees when you take advantage of our PEAK Rewards checking account! Not only are you able to earn monthly rewards, we even give you $100 when you make the switch! Check it out at https://www.nsfcu.org/resources/tools/services/switch.html.
Low Interest Rate Loans
As a credit union, we pride ourselves on being able to offer our members low interest rates and flexible terms! Talk to a member of our loan team and see how much we can save you today!
Free E-Services
Managing your finances is easier than ever, especially when you can do it for free! Check out online banking, bill pay, and all of our other great,. free e-Services at https://www.nsfcu.org/resources/on-the-go.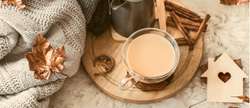 Home is built on love and dreams
At Northern Skies Federal Credit Union, we're here to help you reach your home goals, comfortably and affordably. If you've been thinking about transforming your home into the home of your dreams, a HELOC may be a great option for you!
A Home Equity Line of Credit typically has a much lower interest rate than credit cards and other forms of borrowing. Perfect for large on going projects, you can draw funds as you need them and only pay interest on the amount you borrow. A HELOC offers the flexible financing you need for home improvements, education, debt consolidation, major life events, and more. You can even use it as an emergency reserve to cover the unexpected. We offer two types of HELOCs to help meet your needs:
Home Equity Line of Credit
Generous credit lines based on your home's value
Competitive interest rates
Quick, convenient access to funds
Attentive, friendly service from start to finish
Mini Home Equity Line of Credit
Borrow up to $20,000.00 without any equity
Competitive interest rate that's only charged on what you use
Access cash in as little as three business days
Apply online at www.nsfcu.org or give us a call at (907) 561-1407. We're always happy to hear from you!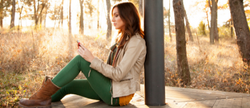 Account Aggregation is here!
We're making it easy to access all your account information and financial insights, anytime, anywhere with account aggregation! Now, you can enjoy access to all your external financial data including bank account, credit card, and investment account balances and transactions from your Northern Skies online banking account!
Adding your external accounts is easy! From the "Accounts" tab in "Settings" in online banking click "Link an External Account" and then select the first option to "Link accounts from another financial institution." Then, follow the next steps!
To add accounts from your mobile app just click "Link external accounts to manage your finances all in one place" located at the bottom of the dashboard screen!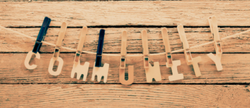 Community Corner
A SINCERE THANK YOU TO THE PROVIDENCE NICU NURSES
During the month of August, our staff came together to adopt a local team to support and encourage! While there are so many deserving teams in our community, our staff chose the Newborn Intensive Care Unit nurse team at Providence Hospital. Many of our team members have, in some way, been impacted by the selflessness and hearts of this group of nurses! We are honored to serve our communities alongside a team like this! Together our staff raised $400 for them as a small token of appreciation for all of the BIG things they do for a lot of little people every day.
CASH FOR CANS
September is Hunger Action month and we are partnering with other Alaska credit unions to raise funds and awareness of this important cause. Won't you consider making a donation today? Belive it our not a $5 donation can be utilized to feed 40 people and donating is easy! Simply visit one of our brances or give us a call at (907) 561-1407 or toll free at (800) 747-1407.
BUILDING FINANCIAL HEALTH FOR A BRIGHTER TOMORROW
On October 21, 2021, our global credit union family will join together to celebrate the 73rd anniversary of International Credit Union Day! ICU Day celebrates the spirit of the global credit union movement. The day is recognized to reflect upon the credit union movement's history, promote its achievements, recognize hard work, and share member experiences. Stop by a branch, or visit our Facebook page to enter a drawing for a Northern Skies hoodie!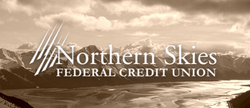 Upcoming Annual Meeting and Election Information
2021 Annual Meeting
The 2021 Annual Meeting is scheduled for 7pm on Thursday, December 9, 2021 at the Benson branch.
Two Board of Director positions (both 3-year terms) were filled by Richard Buzby and Rebecca Hanson as nominated by the Nominating Committee.
---
2022 Election
Our 2022 election will be carried out by mail ballot (should there be additional qualified candidates) and will fill three, 3-year term positions on the Board of Directors. If necessary, ballots will be mailed to members in January, and the election results will be announced at the 2022 Annual Meeting scheduled for Wednesday, March 24, 2022.
The Nominating Committee has nominated the following candidates for the offices indicated:
Three 3-Year Term Board of Director Positions
One 2-year Board of Director Position
Marva Luhrs - Marva is retired from the Anchorage School District and has worked in accounting in public and private sectors for more than 42 years. She has been a member of Northern Skies for 45 years and has served the credit union for more than 36 years on the Credit Committee, Supervisory Committee, and the Board of Directors.
Ellen Gamel - Ellen has been a member of Northern Skies for 47 years and has served on the Board of Directors for 23. Now retired, she served the Anchorage School District for more than 30 years, most recently as the Administrative Assistant at Willard Bowman Elementary School.
Merri Shunk - Currently a senior accountant, Merri has held various positions at a local co-op since 1991 in the area of accounting. She has been a Northern Skies member since 1995 and has served on our Supervisory Committee and Board of Directors for over 13 years collectively.
Michelle DellaCroce – Michelle has been a member of Northern Skies for 21 years and has volunteered on the Supervisory Committee for 15 years, 9 of those years as Chair. She is currently the Payroll Director for NANA Management Services, holds a CPA license and is certified in payroll (CPP) and has worked in both private and public accounting for more than 20 years.
Other members interested in becoming candidates can qualify by the petition method. Official petition forms must be used and will be available on October 16, 2021, by calling the credit union at (907) 561-1407. The signatures and account numbers of at least 1% of members are required in order to qualify as a candidate by the petition method. Petitions must be returned to the credit union by 6 p.m. on November 12, 2021. If no additional candidates qualify by petition, the slate of candidates will remain as proposed by the Nominating Committee. If there is only one candidate for each position, the election will not be conducted by mail ballot and, as long as there is at least one candidate for each position, there will be no floor nominations.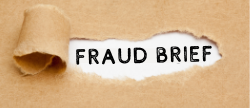 Fraudulent Unemployment Insurance Claims via Issuance of Erroneous Forms 1099-G
The Department of Justice's National Unemployment Insurance Fraud Task Force (NUIFTF) is investigating numerous fraud schemes targeting state workforce agency's (SWAs) unemployment insurance (UI) programs across the United States. Fraudsters have used stolen identities to file fraudulent claims for UI benefits provided in response to the COVID-19 pandemic.
HOW TO IDENTIFY THREAT:
SWAs issue 1099-G form to recipients and to the IRS to report the amount of taxable unemployment compensation received and any withholding. Due to widespread fraud, much of it involving identity theft, Americans may receive a Form 1099-G indicating they have collected UI benefits when they have not done so.
HOW TO PROTECT AGAINST THIS THREAT:
Taxpayers who received a Form 1099-G for 2020 unemployment compensation that they did not receive should take the following steps:
Contact issuing state agency to report fraud. The U.S. Department of Labor maintains a list of state contact information to report unemployment compensation fraud.
Ask state agency to issue a corrected 1099-G. The state will need time to investigate the fraud complaint and make any correction.
File an accurate federal tax return reporting only income received, even if a corrected 1099-G has not yet been received.
Follow Federal Trade Commission recommendations for identity theft:

Review free credit reports for signs of additional fraud from the credit bureaus;
Consider a credit freeze or credit fraud alert through the credit bureaus;

File an identity theft complaint with the U.S. Department of Justice's National Center for Disaster Fraud (NCDF) by completing an NCDF Complaint Form online, or by calling 866-720-5721.
ADDITIONAL RESOURCES:
Individuals with information about UI fraud should call (202) 693-6999 or (800) 347-3756, or go to https://www.oig.dol.gov/hotline.htm