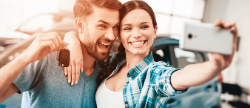 Get a head start on a fun-filled summer!
Summer is just around the corner! Get a head start and shop with a little extra bargaining power with a preapproval from Northern Skies in hand!
>> New, Used, & Collectible Auto Loans
>> New & Used RV and Travel Trailer Loans
>> New & Used ATV and Motorcycle Loans
>> New & Used Boat Loans
>> New & Used Airplane Loans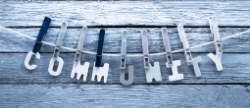 Community Corner
Youth Winter Warm-Up for Covenant House, Alaska
Thank you to all of our members that generously contributed to this great cause during the frozen month of February. Together, we were able to raise and donate $2,000 that was used to purchase much-needed items to help keep our young people warm!
Spread Inclusion for the Special Olympics of Alaska
During the month of March, our staff came together to raise $1000 for the Special Olympics of Alaska. Behind each of their donations, our staff pledged to help spread inclusion inside and outside of the workplace. Way to go team!
Coming in May! Amblin' for Alzheimer Color for a Cause Contest
Due to popular demand, we're bringing back this FUN way to show our support for Alzheimer Resource of Alaska. Watch for details that will be posted on our website and social media pages in April.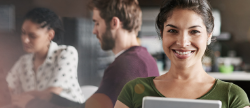 Important Tax Information
Year-end tax information can be found in your December 2020 statement, and in the "Tax Information" tab when viewing your account in online banking.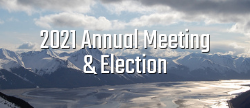 2021 Annual Meeting and Election
Our 2021 Annual Meeting will be held at 7pm on Thursday, December 9, 2021 at our 1001 E Benson Blvd. location.
Two Board of Director positions (both 3-year terms) were filled by Richard Buzby and Rebecca Hanson as nominated by the Nominating Committee.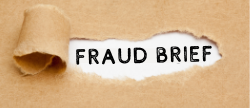 Fraudulent Unemployment Insurance Claims via Issuance of Erroneous Forms 1099-G
The Department of Justice's National Unemployment Insurance Fraud Task Force (NUIFTF) is investigating numerous fraud schemes targeting state workforce agency's (SWAs) unemployment insurance (UI) programs across the United States. Fraudsters have used stolen identities to file fraudulent claims for UI benefits provided in response to the COVID-19 pandemic.
HOW TO IDENTIFY THREAT:
SWAs issue 1099-G form to recipients and to the IRS to report the amount of taxable unemployment compensation received and any withholding. Due to widespread fraud, much of it involving identity theft, Americans may receive a Form 1099-G indicating they have collected UI benefits when they have not done so.
HOW TO PROTECT AGAINST THIS THREAT:
Taxpayers who received a Form 1099-G for 2020 unemployment compensation that they did not receive should take the following steps:
Contact issuing state agency to report fraud. The U.S. Department of Labor maintains a list of state contact information to report unemployment compensation fraud.
Ask state agency to issue a corrected 1099-G. The state will need time to investigate the fraud complaint and make any correction.
File an accurate federal tax return reporting only income received, even if a corrected 1099-G has not yet been received.
Follow Federal Trade Commission recommendations for identity theft:

Review free credit reports for signs of additional fraud from the credit bureaus;
Consider a credit freeze or credit fraud alert through the credit bureaus;

File an identity theft complaint with the U.S. Department of Justice's National Center for Disaster Fraud (NCDF) by completing an NCDF Complaint Form online, or by calling 866-720-5721.
ADDITIONAL RESOURCES:
Individuals with information about UI fraud should call (202) 693-6999 or (800) 347-3756, or go to https://www.oig.dol.gov/hotline.htm