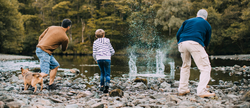 Skipping Your Loan Payment Just Got Easier!
The holiday season is just around the corner! If you need a little extra jingle in your wallet, consider skipping a loan payment with Skip-A-Pay, now available in the mobile app!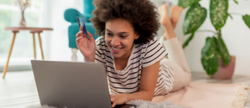 What Is Your Money Personality Webinar
Your money personality affects your attitudes, behavior, and financial choices you make – as well as the consequences of those choices. Your money personality also affects your feelings about money such as shame, guilt, and fear.
Do you want to learn how to better understand why you spend money the way you do? If so, you should join us for this informative webinar to learn how your money personality shapes your approach to earning, saving, spending, philanthropy, and investing.
What You Will Learn
How to Find Your Money Personality
How Your Money Personality Shapes Financial Decisions
How to Use Your Money Personality to Your Advantage
Who Should Attend
Anyone who wants to better understand themselves, and how their money personality is impacting their financial decisions.