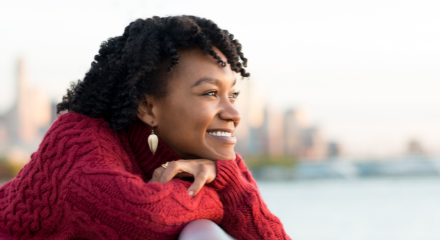 No one likes to overdraw their account, but occasionally mistakes happen. Get peace of mind and guard your account against denied purchases or returned checks that can prove costly and embarrassing.
As a Northern Skies FCU member, your checks and automatic payments are automatically covered by our Courtesy Pay service. To protect your ATM and everyday check card transactions, we offer two options: link another account or get a line of credit to make sure you are always covered.
Summary
Protect your credit
Get peace of mind
Ensure your purchases are not denied
Avoid embarrassment
No maintenance fee
See "Courtesy Pay" tab above for more information.
Coverage Options
Overdraft Protection
Link your checking account to your Northern Skies FCU savings account. In the event of an overdraft, we will automatically transfer the difference from this account to cover the charge.
Line of Credit
Get approved for a line of credit or Visa® credit card account, which can then be accessed as needed to cover any excess charges.
Courtesy Pay
What are the standard overdraft practices that come with my account?
Once your account has been opened a minimum of 30 days and is in good standing, you automatically receive Courtesy Pay service. This means that we do authorize and pay overdrafts on the following types of transactions:
Checks and other transactions made using your checking account, such as ACH payments, automatic bill payments
As required by federal regulation, after August 14, 2010, we will NOT authorize and pay overdrafts for the following types of transactions unless you ask us to (see below):
ATM transactions
Check card transactions
We pay overdrafts at our discretion, which means we do not guarantee that we will always authorize and pay any type of transaction. If we do not authorize and pay an overdraft, your transaction will be declined.
What fees will I be charged if Northern Skies FCU pays my overdraft?
The fee assessed is tiered and will be based on the amount of overdraft. We will not charge a fee for overdraft amounts below $5.00.
| | |
| --- | --- |
| Overdraft Amount | Fee |
| $5.01 - $10.00 | $5.00 |
| $10.01 - $15.00 | $10.00 |
| $15.01 - $20.00 | $15.00 |
| $20.01 - $25.00 | $20.00 |
| Over $25.00 | $25.00 |
What if I want Northern Skies FCU to authorize and pay overdrafts on my ATM and everyday debit card transactions (Opt-In)?
If you want us to authorize and pay overdrafts on ATM and everyday debit card transactions, contact us or visit one of our locations.