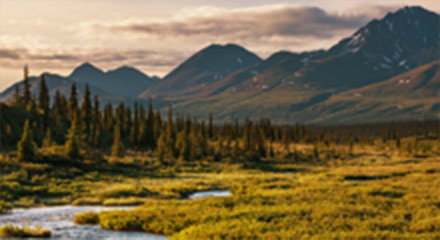 OUR MISSION STATEMENT
"Our credit union is a financial cooperative owned and controlled by its members. We strive to offer friendly and superior personal service, while improving the financial well-being of our members."
OUR STORY
At Northern Skies Federal Credit Union, we are committed to providing quality financial services for our members with our signature touch. It is our goal to not only meet but to exceed your expectations of us.
Our credit union was originally chartered in 1967. Since that time, we have prospered and grown but have held strong to our commitment to maintain a "family spirit" in conducting our business.
We are proud to serve anyone who lives, works, attends school, worships, or volunteers within the state of Alaska. Immediate family members of an existing Northern Skies FCU member and anyone living in their households are also eligible for membership.
Conveniently located in midtown and south Anchorage, we take pride in providing our members with the personalized service they deserve. We offer a variety of financial services, including savings and checking accounts, time deposits, secured and unsecured loans, direct deposit, electronic transfers, and 24-hour account access via telephone or personal computer.
If you have any questions about our services or would like to discuss your financial needs with a member of our professional staff, we encourage you to contact us. We look forward to serving you and your financial needs!