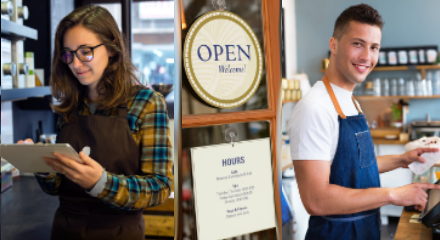 APPLY FOR DIRECT FORGIVENESS TODAY
In order to streamline and better assist borrowers with the forgiveness process, the SBA has created the SBA PPP Direct Forgiveness Portal.
The SBA PPP Direct Forgiveness Portal is available now and can be used to apply for forgiveness for loans of $150,000 and less. The process is quick, easy, and the SBA has live customer support to answer any of your forgiveness questions. To get registered, or to continue with an existing application click below:
There have been many changes throughout the program regarding forgiveness. For the most updated information and borrower requirements, visit the US Treasury's CARES Act Website.
For loans greater than $150,000 please contact the credit union and we can assist you with your forgiveness process directly.