Personal
Make the most out of life with a little help from your local lenders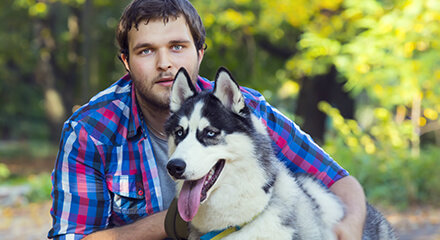 We know you love Alaska as much as we do — but that doesn't mean a tropical getaway isn't necessary every once in a while! Fund your vacation, or any other personal need, with a Northern Skies Federal Credit Union personal loan!
Our lenders will work with you to get you the rate and term that fit your budget. Plus, because we're local, you'll get a decision back fast. We offer secured and unsecured loans to meet your unique needs.
Summary
Competitive rates for a wide variety of personal needs:

Vehicle repairs or updates
Family vacation
Education expenses
Personal projects or startups
And much more!

Repayment terms customized to fit your unique needs
Local decision-making and processing right here in Anchorage
Attentive, friendly service from start to finish
Secured vs. Unsecured
Two types of personal loans are secured and unsecured. If you're looking for a higher loan limit, secured loan may be for you. Because this loan is backed by a piece of property as collateral, such as a house or a car, lenders can offer higher limits. Unsecured loans are not backed by collateral, so, while easier to obtain, will not offer as high of credit limits.
Choose the loan that works for you and contact us to start the application process!
SECURED LOANS
Use most anything as collateral
Competitive interest rates
Finance of new and used items
Affordable payment terms suited to your needs
UNSECURED LOANS
Can require little more than a signature
Competitive interest rates
Finance a wide array of items
Affordable payment terms suited to your needs
Dreams really can come true