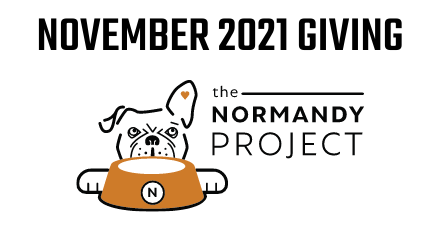 DID YOU KNOW THAT STUDIES SHOW PEOPLE WILL FEED THEIR PETS BEFORE FEEDING THEMSELVES?
You can help make sure no one has to make that choice.
During the month of November, we'll be raising funds for the Normandy Project.
This wonderful local non-profit organization collects food and monetary donations that are then distributed to local food banks for families in need.
PLEASE CONSIDER DONATING TODAY.
Donations can be made throughout the month at one of our branches, or by giving us a call at (907) 561-1407 or (800) 747-1407.