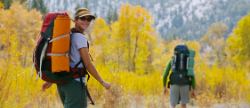 Embrace Your Credit Union Membership!
From our PEAK Rewards checking account (the one that pays you) to our free e-services, low-interest rate loans, and credit boost program, we have everything you need to reach your financial goals, comfortably and affordably. Give us a call or stop by today. We'd love the opportunity to help you put your credit union membership to work!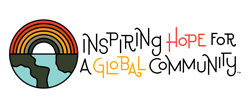 Help us celebrate International Credit Union Week October 13-16, 2020
Each year we come together to celebrate International Credit Union Day (ICU Day) to raise awareness about what it means for members around the world to have a credit union as their financial partner. This year's global health crisis has been trying for many communities around the world, but credit unions stayed true to their cooperative principles and stepped up during this time of economic uncertainty. Hope is a global resource that everyone has a right to feel and experience. This year's ICU Day theme "Inspiring hope for a global community" reflects how credit unions contribute to a brighter future by providing financial empowerment to people all over the world through financial services, education and support.
To help celebrate, please stop by one of our branches to receive a sweet gift that we've prepared for you. We look forward to seeing you soon!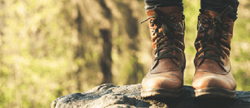 Tell High Rates to Take a HIke!
Great service matters and so do great rates. We're dedicated to providing our members with both. If you have a high interest rate loan, tell those high rates to take a hike! We provide competitive rates and easy refinance options for:
Cars
Trucks
Travel Trailers
Boats
ATVs
Airplanes
Mortgages and more!
If you're ready to explore your savings, give us a call or visit our loans page for more information. The process is quick and easy, and we're certain you'll walk away smiling!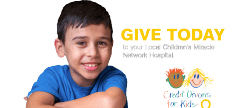 Shop for Children's Miracles
In honor of International Credit Union Week, use your credit or debit card on Sunday, October 18 and we'll make a donation of $0.30 per transaction to the Children's Hospital at Providence to help make miracles happen for kids in our community.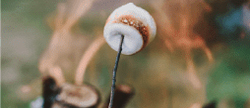 Bill Pay... makes life s'more easy!
Waiting on hold and logging into multiple sites just to pay your bills are things of the past! With Bill Pay, available in online banking and our mobile app, you'll enjoy:
One easy log in
One-time or recurring payment options
Consolidated payee information and payment history all in one convenient place
No more paper clutter
If you're ready to save time and the headache of paying bills, check out the details or give us a call. We'd be happy to get you started and show you just how fun and easy paying bills can be!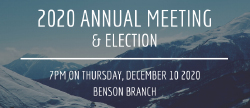 2020 Annual Meeting and Election Update
2020 ANNUAL MEETING - Thursday, December 10
Due to local Covid-19 social distancing mandates, our 2020 annual meeting was postponed. The 2020 annual meeting has been rescheduled to 7pm on Thursday, December 10, 2020 at the Benson branch and we hope that you will join us then for an informative evening.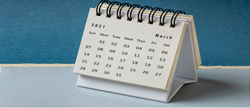 2021 Annual Election Nominations
Our 2021 election will be carried out by mail ballot (should there be additional qualified candidates) and will fill two 3-year term positions on the Board of Directors. If necessary, ballots will be mailed to members in January and the election results will be announced at the 2021 Annual Meeting scheduled for Wednesday, March 24, 2021.
The Nominating Committee has nominated the following candidates for the offices indicated:
Two Board of Director Positions (3-year terms)
Richard Buzby - After working for 50 years in Alaska's aviation field, Dick is retired. He is one of the original 14 members that started the credit union in 1967 and has served as a volunteer committee or Board member for many of his years with us.
Rebecca Hanson - Now retired, Rebecca had been employed in the accounting field for 38 years. She has been a member of Northern skies for 42 years, and has served on the Board of Directors since 2003.
Other members interested in becoming candidates can qualify by the petition method. Official petition forms must be used and will be available on October 17, 2021, by calling the credit union at (907) 561-1407. The signatures and account numbers of at least 1% of members are required in order to qualify as a candidate by the petition method. Petitions must be returned to the credit union by 6 p.m. on November 13, 2020. If no additional candidates qualify by petition, the slate of candidates will remain as proposed by the Nominating Committee. If there is only one candidate for each position, the election will not be conducted by mail ballot and, as long as there is at least one candidate for each position, there will be no floor nominations.