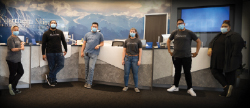 Strong. Resilient. Essential.
Amid a season of uncertainty, we continue to be inspired by the resiliency and strength of our members, our staff, and our community. We'd like to give a special thank-you to our first responders and essential workers and their commitment through COVID-19. We appreciate you and stand with you!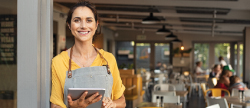 Discovering a new path moving forward
Small businesses are the backbone of our local economy. In addition to providing jobs and keeping money close to home, small businesses care about our communities and are invested in the future of Alaska.
After taking the brunt of the impact of COVID-19, many small businesses were pressed to find ways to stay open and keep their staff employed. We are thankful for the opportunity to help small businesses discover a new path forward through the Small Business Association's Payment Protection Program.
The Paycheck Protection Program has provided more than $1.2B in much needed funds to over 10,000 Alaskan businesses all over the state*. We are proud to be able to be a part of a solution that has helped small businesses weather this storm.
*SBA Approvals through 06/12/2020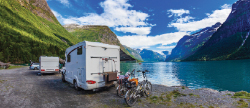 Start your next adventure with an epic rate!
Take advantage of your credit union membership and start your next adventure with an epic loan rate!
We offer financing, and refinancing, options for all your adventure needs including; new and used cars, trucks, RVs, boats, ATVs, motorcycles, and airplanes too!
The application process for a pre-approval, or for something you already have your eye on, is easy and stress-free. We can have you in, out, and on the road, all in the same day! Let's talk! Call our loan team, or apply online.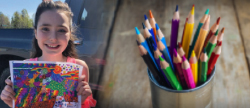 Color For A Cause - Amblin' For Alzheimer's 2020
Northern Skies has been a long time supporter of The Alzheimer's Resource of Alaska and their annual walk; Amblin' for Alzheimer's. The walk, like all things, looked a little different this year. We teamed up with our friends at The Alzheimer's Resource of Alaska and hosted our first-ever Color For A Cause coloring contest. Members of our staff and community showcased their creativity and support by coloring sheets and entering them for a charitable donation. We had such a blast!
Featured Above: Hannah Hamman showcasing her rainbow twist on the Alaskan back-country!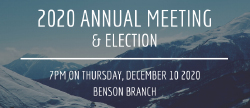 2020 Annual Meeting and Election Update
2020 ANNUAL MEETING AND ELECTION UPDATE
Due to local Covid-19 social distancing mandates, our 2020 annual meeting was postponed. As previously scheduled, the 2020 Nominating Committee put forth two candidates to fill two three-year positions. No petitions for opposing candidates were received, and Christopher Schlichten and Jack McGary were respectively appointed to serve on the Board of Directors as Director and Treasurer. The 2020 annual meeting has been rescheduled to 7pm on Thursday, December 10, 2020 at the Benson branch and we look forward to spending an informative evening with you then.