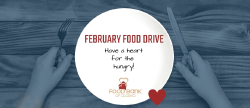 February Food Drive
Throughout the month of February, we will be collecting canned goods and monetary donations for the Food Bank I of Alaska! Each can, and donation (min. $5), is an entry to win a Northern Skies swag box!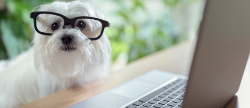 PFD Applications Due March 31st
The 2020 Permanent Fund Dividend Application is available at www.pdf.state.ak.us. We encourage you to file your application at your earliest convenience to ensure that it is submitted before the deadline of March 31, 2020.
If you would like to have this year's PFD direct deposited to your Northern Skies account, you will need to provide your account number, our routing number, and our bank code which is CX. You can view your full nine-digit account number at the bottom of your check or within the account details tab of your checking account in Online Banking.
Northern Skies Routing Number: 325.272.157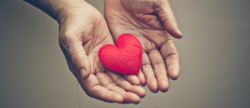 Credit Unions Fight Against Hunger
Last season, Alaska Credit Unions took a stand, and fought against hunger together with the Cash-4-Cans campaign. WIth your help and generosity, we raised over $25,000 for the Food Bank of Alaska and a total of $70,000 for food banks all over the state. This campaign helped provide food to many Alaskan families and we want to thank you for your continuing support for hunger knows no season.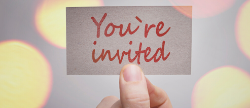 Join us for the 2020 Annual Meeting
Join us for an evening of fun, food, and information Wednesday, March 18th at 7pm. This meeting is being held at the Benson Branch and is a great opportunity to hear about important issues concerning our credit union while enjoying food, door prizes, and your favorite credit union employees!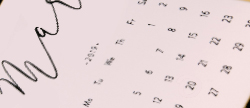 2019 Northern Skies Election Nominations
Our 2020 election will be carried out by mail ballot (should there be additional qualified candidates) and will fill two 3-year term positions on the Board of Directors. If necessary, ballots will be mailed to members in January and the election results will be announced at the 2020 Annual Meeting scheduled for Wednesday, March 18, 2020.
The Nominating Committee has nominated the following candidates for the offices indicated:
Two Board of Director Positions (3-year terms)
Chris Schlichten - Currently employed with FEI Company as a Senior Network Manager in the field of Information Technology. Mr. Schlichten has been a member of Northern Skies since 1989 and has participated in volunteer activities continuously as both a Supervisory Committee Member and as a Board Member since 2004.
Jack McGary - Presently retired, Mr. McGary served our community for many dedicated years in the field of fire prevention and in the capacity of State Fire Marshal. Mr. McGary has been a member of Northern Skies FCU since 1997 and has been a Northern Skies Board Member since 2005.
Other members interested in becoming candidates can qualify by the petition method. Official petition forms must be used and will be available on October 14, 2020, by calling the credit union at (907) 561-1407. The signatures and account numbers of at least 1% of members are required in order to qualify as a candidate by the petition method. Petitions must be returned to the credit union by 6 p.m. on November 14, 2020. If no additional candidates qualify by petition, the slate of candidates will remain as proposed by the Nominating Committee. If there is only one candidate for each position, the election will not be conducted by mail ballot and, as long as there is at least one candidate for each position, there will be no floor nominations.